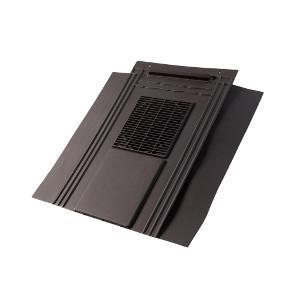 The GV11 Compact In-Line Slate Ventilator is designed for high or low level roof space ventilation on new or existing roofs. Can be used as an SVP (soil vent pipe) or extract fan terminal in conjunction with a pipe adaptor. Compact design suitable for use with smaller natural slates typically found in Scotland and Ireland.
Provides nett free ventilation area: 10,000 mm²
Inline Vent, Inline Ventilation, Ridge Ventilation, High Up Ventilation, Vent, Ventilation, Roof Ventilation.