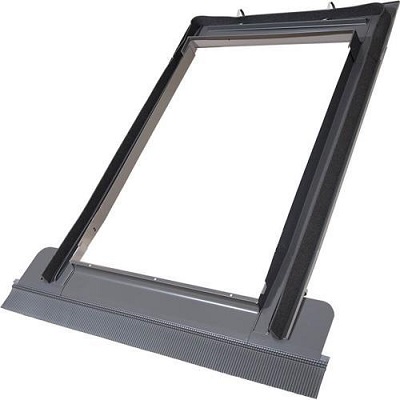 Size:
550 x 780 mm, 550 x 980 mm, 780 x 980 mm, 660 x 1180 mm, 780 x 1180 mm, 780 x 1400 mm, 1140 x 1180 mm
---
Flashing for weather sealing the roof window to slate joints, on the outside of roof.
For tiles and profiled materials 16-50mm
Please select the size of flashing to match size of window purchased.
Fitting instructions must be followed carefully in order to prevent any leaks.
For technical information, please contact us.