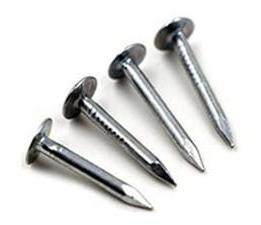 Size:
35 x 3.35 mm, 40 x 3.35 mm, 30 x 2.65 mm
——————————————————————————————-
Stainless Steel clout nails have been designed for fixing Roof Slates.
They create a rust free fixing.
They are now the most popular fixing for natural slates as they are stronger and similarly priced to Copper Nails.
Supplied in boxes off 1,000 pieces only
For further details and assistance, please contact our technical department on our contact page.