Western Natural Roof Slate - Smooth Option, is quarried exclusively for Slate Supplies Ltd.
Western Natural Roof Slate is renowned for its durability and strength and has been fitted on the most exposed roofs in Ireland and UK, for more than 35 years.
Western Natural Roof Slate is a popular choice with Architects.  They have been approved and fitted on thousands of homes throughout Ireland and UK.  
Their wide dressed edges and 7mm thickness guarantee a traditional appearance, especially in rural locations, however, they are very flat and smooth on the face.
Their dark grey colour fits naturally into any countryside/contemporary setting. 
They are a favourite with roofing contractors as they require minimal grading on site.  They require less attention during fitting than the Western Natural Roof Slate - Rustic Option.
Slate Supplies Ltd have 30 years practical roofing experience and confidently classify the Western Natural Roof Slate in our Gold Range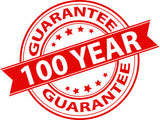 Origin : North West Spain 
Colour :  Dark Grey
Texture: 

 Fine Riven surface , vertical vein, wide dressed edges, minimal metal inclusions

Thickness : 7mm (minimal grading/sorting required)

Certified: EN 12326  A1, S1,T1/W1

Guarantee : 100 years ( quarry backed )
The Western Smooth Slate requires less grading/sorting than the Western Rustic slate.  They are proving more popular on modern buildings looking for a smoother finish.
Their slightly heavier selection will increase the durability of the roof, while not compromising on their flatness.
Once fitted, the client can enjoy all the benefits of the highest quality roof, with a rock solid 100 year guarantee.
DELIVERY COST AND VAT WILL BE ADDED AT CHECK OUT.
For further details and assistance, please contact our technical department on our contact page